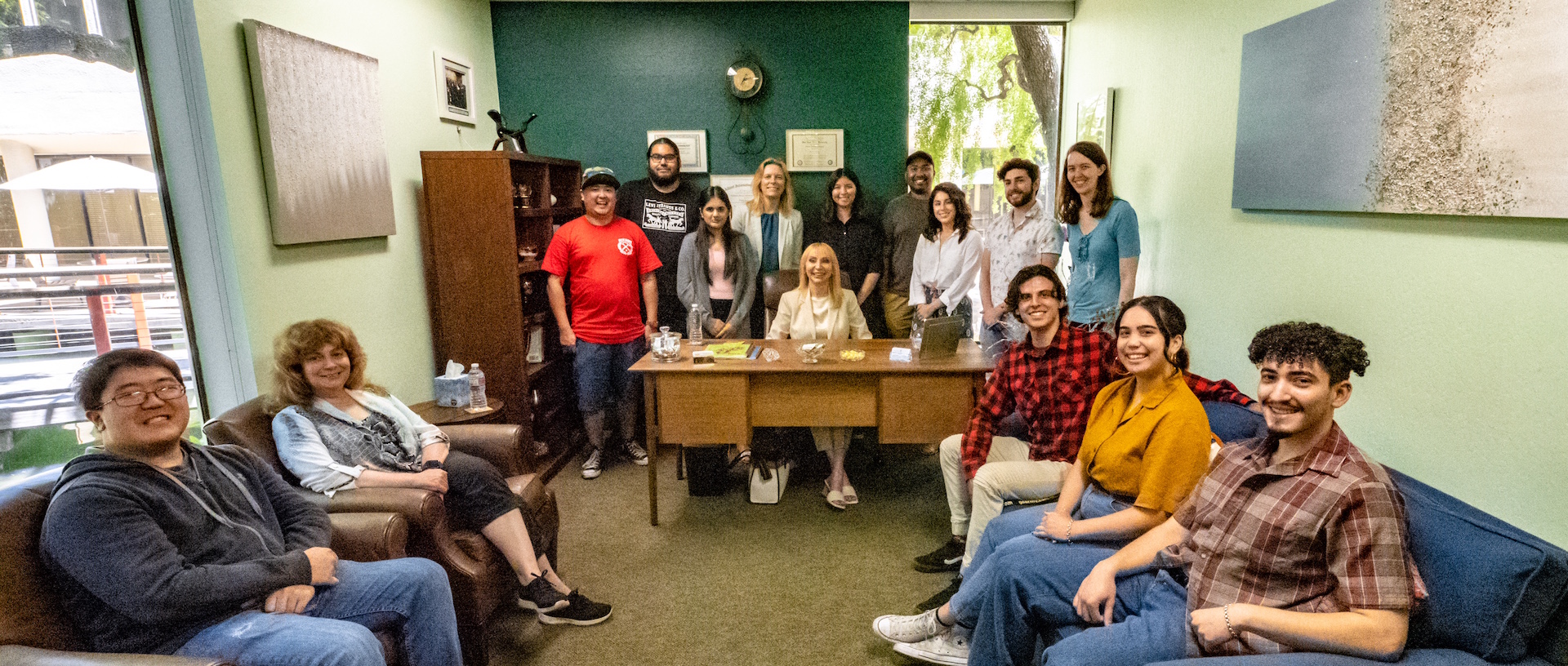 At Open Doors To Future Possibilities, our mission is to serve our clients by empowering them to find new meanings to their past experiences, and create new beginnings for their future, making it possible for them to live happier, more successful lives! Over 85% of our clients graduate successfully from counseling sessions, including unhoused community members like Laura.
Laura – For the first time in my life someone believed in me…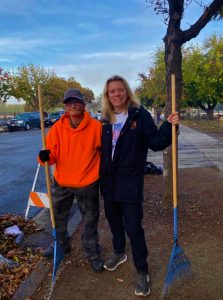 "For the first time in my life someone believed in me, and by working with them (Open Doors) I have discovered I can do things I never thought I could before! I don't trust many people, but here I found people I could trust, people who promised to be my ally and they delivered on that promise through their actions, by supporting me through this process!" said Laura, a formerly unhoused member of the community. Laura is a 56 year old woman who came to see us at our Consultation Center after living unhoused and unemployed for six years. During these challenging times, she felt bogged down by the voices around her that told her she was not capable of getting another job at her age. She was experiencing a deep sadness and a lack of motivation to surmount the many obstacles she faced while trying to get herself back on her feet. This is when she decided to take a leap and come to our Consultation Center. After several sessions at our Center, her perspectives began to change. For the first time in her life, she started truly believing in herself in a way that she never had before! And, with the help of her counselor, she created her very first (professional) resume! When she saw it completed, her eyes filled with tears of joy! Laura was very determined to get herself a job and she made a commitment to herself to come to our Center several times a week to use our computers and send out her applications. In just a few weeks, she landed a job! This new job filled her with confidence and before long, she applied for a new place to live so she could finally move out of the shelters and into an apartment with her partner and their two dogs!
Robert – I feel truly prepared for whatever comes next…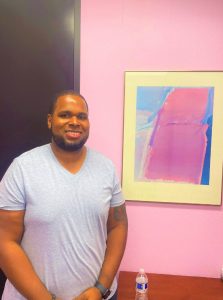 Robert is a 40-year-old African-American man who came to see us at our Consultation Center after going through a big change in his life. He was experiencing doubt and uncertainty over what he wanted to do with his life, and whether he was capable of making the changes that he wanted to. He felt stuck and unsatisfied at his current job, and he felt unsure of what next steps to take to move forward. After several sessions, Robert was able to reconnect with his desires and his capabilities, and he soon felt reinvigorated about life again! He started waking up early every morning, excited for each day, and he started describing himself as someone who was capable of making whatever change he wanted to in his life! He then got a new job that he was excited for, which allowed him to advance his career past the point which he had felt stuck in for so long!
Now Robert has this to say about his journey, and his inspiring transformation: "Our conversations have been really helpful for me. Since coming here, I've gotten much more confident, and I've realized that I can take the next steps in my career without letting fear or uncertainty hold me back. Now I can do things that used to fill me with doubt, even in small things like telling stories to my friends. I now know that I can decide who plays a role in my life, and that it's okay to no longer have a relationship with those I do not want a relationship with. I feel truly prepared for whatever comes next, and I'm thrilled to be starting my new job!"
Johnny – Johnny transformed his life as he began using his immense creativity to fight back…
"Coming here has made my life so much more fun! My baseball team is really good and I'm really good! I've been hanging out with a lot of friends, plus I feel more brave!" said Johnny, a 9-year-old client.
Johnny is 9 years old. When he came to our Consultation Center, his parents were concerned about the anxiety that he experienced around reaching out to friends and the fear of trying new activities, both of which he almost never did. Johnny was already involved in many activities imposed on him by his parents. He felt like he didn't have enough time to enjoy other experiences with his friends as a result of all the time these extracurricular activities were taking. And, the fear and anxiety that gripped him so tightly refused to let go when he considered talking to his parents about these activities that robbed him of his time. Instead, he held onto the obstacles invading his life and became increasingly isolated from his friends, his parents and even his desires. Johnny really wanted to join a baseball team, but in addition to the fear of talking about it with his parents, the fear of being hit by the ball kept him from doing so. After only a few months of sessions with one of our counselors, Johnny transformed his life as he began using his immense creativity to fight back with determination against the influence of fear and anxiety, and instead create a life full of joy and new possibilities! He started reaching out to his friends regularly to spend time with them, and with our counselor's relentless alliance, he had a pivotal conversation with his parents where he was able to negotiate which of his extracurricular activities he wanted to give up, and which ones he would continue to pursue. He even joined a baseball team like he always wanted to, and is now a motivated, key player on his team, which is one of the best in the league! Johnny now practices consistently and passionately with his baseball team, and he feels confident in speaking up with his friends and family to advocate for himself in any situation!
Erik – He saw his life slipping through his fingers…
Erik is a 23-year-old who came to our Consultation Center because he saw his life slipping through his fingers. He was unhappy, unmotivated, struggling to communicate with others, and he had a turbulent relationship with alcohol that was destroying his relationships with his girlfriend and family members. Oftentimes he found himself in physical fights or saying hurtful things to those around him. He nearly lost his job, too, after dropping out of college. Within just a few sessions at our Consultation Center, Erik made the decision to stop drinking. He recruited allies around him to help him eliminate alcohol's influence on his life, made new friends at work, and he improved his relationships with the people he loves the most. He went back to school, graduated from college, and even got promoted at his job!
Now Erik lives his life with excitement and he has the clear intention to one day open his own business! Here is what he has to say about his transformation, "Coming here has changed my life! I never thought counseling would help, but… now I can speak freely about my life and I feel proud to celebrate my successes with you!"
Alex – She couldn't see a way out…
Alex is 23. When she first came to our Consultation Center, she felt trapped in an unhappy relationship with an emotionally abusive boyfriend. For two years, she felt imprisoned in a pointless day-to-day existence, and she could no longer find the hope to pursue her goals and dreams. Every day, she battled with the anxiety that aimed to keep her hostage, and she couldn't see a way out. After having sessions with one of our counselors, Alex was able to reconnect with her dreams! She decided to stand up for herself by breaking up with her boyfriend and creating a new path for her life. Once she got out of her abusive relationship and went back to school, the anxiety that had blocked her view of the available possibilities started to diminish. Before long, Alex graduated from community college and was accepted into the four-year university of her dreams! She recently moved out from her parents home and is now living her life full of enthusiasm and excitement! She has been volunteering her time at organizations with missions close to her heart and meeting people with similar values and desires as herself. Also, she is currently preparing her move to southern California this fall to pursue her dream of becoming an influential therapist! Here's what Alex has to say about her journey, "Coming here has inspired me to believe in myself and create my own path in life! This place has definitely left a positive impact on me and I'm confident you will continue to help others follow their dreams!"
Sunny – She proved to herself that she is capable…
"I've found a lot of motivation and confidence in myself that I didn't even know was there before. Now I choose to face the obstacles in front of me and I know that I am the one in control of my life!"
Sunny is 15 years old. When she first came to our Consultation Center, she felt very shy. So shy, that she rarely looked others in the eye when speaking, and often looked down at the ground instead. This limited her ability to create new relationships, communicate her needs and desires, and ask for help. Additionally, Sunny became comfortable with attending school online during the pandemic, so when she was required to return to school in person, she experienced a difficult time transitioning. She felt isolated, depressed, anxious and suffered from a lack of sleep. After several sessions, Sunny overcame the tough transition of going back to school in person! As she stuck to her new routine and started to ask her teachers and classmates for help, she not only caught up with her classes and tamed the anxiety of reaching out to others, but proved to herself that she is capable of overcoming significant obstacles in her life that had previously left her paralyzed! With her newly found motivation, Sunny is now excelling in all of her classes, making new friends, sleeping soundly at night, spending more time outside with others and carrying herself with much more confidence, especially when communicating her needs and desires!
Patricia – She decided that she alone had the power to make herself happy…
"I really appreciate the help I've received from Open Doors! When I first came here I needed someone to help me find a way through the chaos in my life and get back on my feet… I found that here (at Open Doors)… Now I see that I have so many options in my life and I feel confident that I can get over any obstacle that comes my way!" said Patricia, one of our clients. Patricia is a Mexican-American woman in her late 50s who came to see us at our Consultation Center while she was going through a tough time in her life. After starting to go blind in one eye due to a recent stroke, and struggling with multiple family conflicts, she was left feeling stuck and unable to go after her dreams and desires.
Within several sessions, Patricia was able to use her alliance with her Consultant to find a way through the chaos that was invading her life. Every day, she leveraged her many (life) experiences to fight back against the influence of the blindness that told her she was not capable of pursuing her dreams. She also became more agentic in her life and less affected by the conflicts in her family, as she decided that she alone had the power to make herself happy. Now Patricia is excited about life and she says that she is optimistic and hopeful about the future! She credits Open Doors to Future Possibilities for helping her make these changes in her life.
Fiona – Her single mother worried that Fiona was too anxious to be left alone…
Fiona is 8 years old. She came to our Consultation Center because her single mother worried that Fiona was too anxious to be left alone. After two years of staying home every day during the pandemic, Fiona cried every morning she went to school. Her mom experienced anxiety every time she dropped Fiona off, and she felt obligated to bring Fiona with her everywhere she went. Fiona did not believe that she would be okay without her mom, which hampered her success in school, and her mom wasn't able to do anything on her own because of the guilt she experienced every time she left Fiona alone. After meeting with one of our counselors for just a few weeks, Fiona was able to reconnect with her courage and playfulness! She started doing better in school, and she proved to herself and to her mom just how resilient she really is, even when she misses her mom! Before long, Fiona was able to stay happily with family members while her mom went with a friend on her first vacation in years!
He called himself 'Billy.'…
He called himself 'Billy.'  He was 9 years old and was a third grader.  Billy was dealing drugs, skipping school and failing on exams.  When I first saw him at my office, his parents and teachers were frustrated and had almost given up hope on him.  At that point, Billy had been diagnosed by previous counselors with Attention-Deficit/Hyperactivity Disorder (ADHD), Oppositional Defiant Disorder (ODD), and Conduct Disorder (CD) with a prognosis of a future lifelong diagnosis of Antisocial Personality Disorder that pictured a very bleak future for him.
Billy was a kind, super smart, highly intelligent, creative, business-minded kid with an incredible skill set such as accurate planning and disciplined action that guaranteed his success in whatever path he put that brilliant mind of his to.  He told me that when he got diagnosed with ADHD at 7 and was prescribed ADHD medication, he hated the 'zombie-like feeling' the medication would bring up in him, so he stopped taking the medication after a few weeks of experiencing the 'horrible feelings inside.'  Billy also shared with me, his frustration with his dad's poor ability to be the 'breadwinner' and as a result all the family was suffering from poverty.  He told me that 'he did not want to be a loser in life and wanted to provide for his mother and two younger siblings.'
To make some money for his family's survival, he decided to sell his medication to older kids at his school, as he had heard from some older friends that he could make some money doing that.  Gradually, he learned if he crushed the medication and cut it with sugar, he would make more money selling it.  This made it possible for him to help out his family with money for rent and food in the last couple of years.  Eventually, he got caught by one of the school administrators and received some harsh disciplinary consequences that could have ended any hope for a happy future for Billy.
I worked collaboratively with Billy for about three months, two sessions a week, and at the end of those sessions, he went back to school and passed the requirements of his class with success.  He told me that 'for the first time in his life, he felt that someone understood him, noticed how smart he was and what his dreams were, and also was on his side.'  This led him to 'believing in himself and his capabilities.'  He is now a successful law student, intending to become a Human Rights Attorney, and writes to me and updates me on how much closer he has come to making his dreams a reality.
Sara was a 40-year-old Japanese American female who was diagnosed with Major Depressive Disorder…
Sara was a 40-year-old Japanese American female who was diagnosed with Major Depressive Disorder (MDD), Severe, with Psychotic Features.  She was diagnosed one year before she came to my office, when she committed herself to a psychiatric hospital as she was feeling very sad and did not see any light at the end of the tunnel.  Sara told me that she used to be married to a Caucasian male who had abused her verbally, physically and sexually during their marriage.  She got a divorce at 35 and moved out of the state where she used to reside with her husband.  Sara had an 11-year-old daughter; however, her husband did not allow Sara to see her daughter.  So sadly, she could only communicate with her daughter via email.  After 3 years of working and leading an independent life while trying to deal with the sad memories of the past abuse and not seeing her daughter, at 38, she started dating and then moved in with another Caucasian male who often invalidated and criticized her and called her 'worthless,' 'ugly,' and 'trash.' 
At the time, she had been working as an office manager with success for several years.  But after she left the second abusive relationship, she couldn't sleep and concentrate, felt exhausted most of the time and could hardly leave her apartment, so she lost her job.  she felt worthless and very sad, so she continued to isolate herself and binged on food until she spent all her savings.  When she came to my office, she had no income to pay the rent or buy food, could not stop crying and had no hope for the future.  She also shared with me her poignant history of being physically and emotionally abused by her mother as a child with strict disciplining and harsh punishments.  Sara talked kindly about her father but sadly mentioned that he never stood up for her and defended her against her mother's abuse.
Sara and I worked collaboratively for about 9 months while she received assistance from the women's shelters and food banks after her eviction.  In our conversations, it became apparent to Sara that she was not ugly, nor was she worthless.  She had a degree in business and had accomplished much and was a very kind, highly intelligent, super competent, hardworking, beautiful woman and a dedicated mother.  Once Sara left a voice message for me saying that she was so grateful to me for being her ally as she was finally 'freed from the dark and suffocating little cocoon in which she used to live,' and that she 'had turned into a butterfly.' 
I knew then that the Depression had no power over Sara anymore.  She started working out and filling out applications for jobs.  She was able to find a well-paying job at Google, rent a nice apartment and buy a car.  Then, she was able to fight for her right to see her daughter and won that painstaking battle.  Now, her daughter is living with Sara and going to college.  Sara says: 'I finally believe that I am powerful, that I have the right to be myself and lead my life based on my own preferences,' and adds 'not only will I never let anyone put me down again, but I will also continue to help my daughter become a stronger, more resilient, and more powerful young woman who respects herself and her values!'
Lucia was 14 years old and an eighth grader…
Lucia was 14 years old and an eighth grader.  She was about 5' 2" and 145 pounds with big brown eyes and long dark hair.  Lucia looked very anxious and kept biting her fingernails nervously.  She had been diagnosed with Depression, Obsessive Compulsive Disorder, and Trichotillomania.  She hardly talked nor did she make any eye contact.  It took me a while to engage her in a conversation where she showed me parts of her head where she had pulled out her hair and had bald spots.  She also told me that she was failing at school as she was 'stupid' and 'could not learn anything.'  Later she disclosed to me that she was 'evil' because she was left-handed.  She continued telling me that when she was a child, whenever her dad caught her using her left hand to write, he used to hit her hard in the head or on her knuckles with a wooden stick until her knuckles started bleeding.  She said that he called her 'stupid' and 'child of devil' all during her childhood up until the time they moved to the United states with her mother and three brothers.  Lucia also said that her father left her mother and married another woman years ago and that she blamed herself for that. 
After Lucia opened up to me, I found out that she was sweet, caring and funny.  She wanted to grow up fast so she could get a job and help her mother with the bills and expenses.  In our conversations, I learned that she had never done well in school, so she needed help with the basic educational material.  We started reviewing the basics in different areas including math and science.  As she was learning and able to solve the math problems and answer science questions, she got more interested and excited to learn.  We would also go for short runs around the area and came up with exercises that she liked for her daily routine.  We used to meet three days a week for 6 months and she finally caught up with her studies and successfully passed the tests.  By that time, she did not feel anxious or depressed and had stopped pulling out her hair.  She had also lost about thirty pounds and stopped biting her fingernails. 
Later on, Lucia wrote to me that she had finished high school and was receiving her diploma and invited me to her graduation ceremony.  I sat there with her family.  Her mother had tears of joy in her eyes and looked very proud of her.  Lucia is now married with two beautiful children and has a stable job and a happy life.
What Clients are Saying
Amazing Speaker!
"One of the best!!! Experienced, knowledgeable, understanding, intelligent, and needs to continue to educate! She was also Very open and Helpful when answering the questions that the audience had! Thank you!"
Jon V.
A Master At Getting To The Root Cause
"Dr. Simone is a master at getting to the root cause and giving simple workable solutions to improving your situation :)"
Brian Coyle
Address:
1550 The Alameda, Suite 150
San Jose, CA 95126
Call Us:
408-564-7228
408-564-7174
Toll Free: 1-888-291-7303

1550 The Alameda,
Suite 150 San Jose,
CA 95126