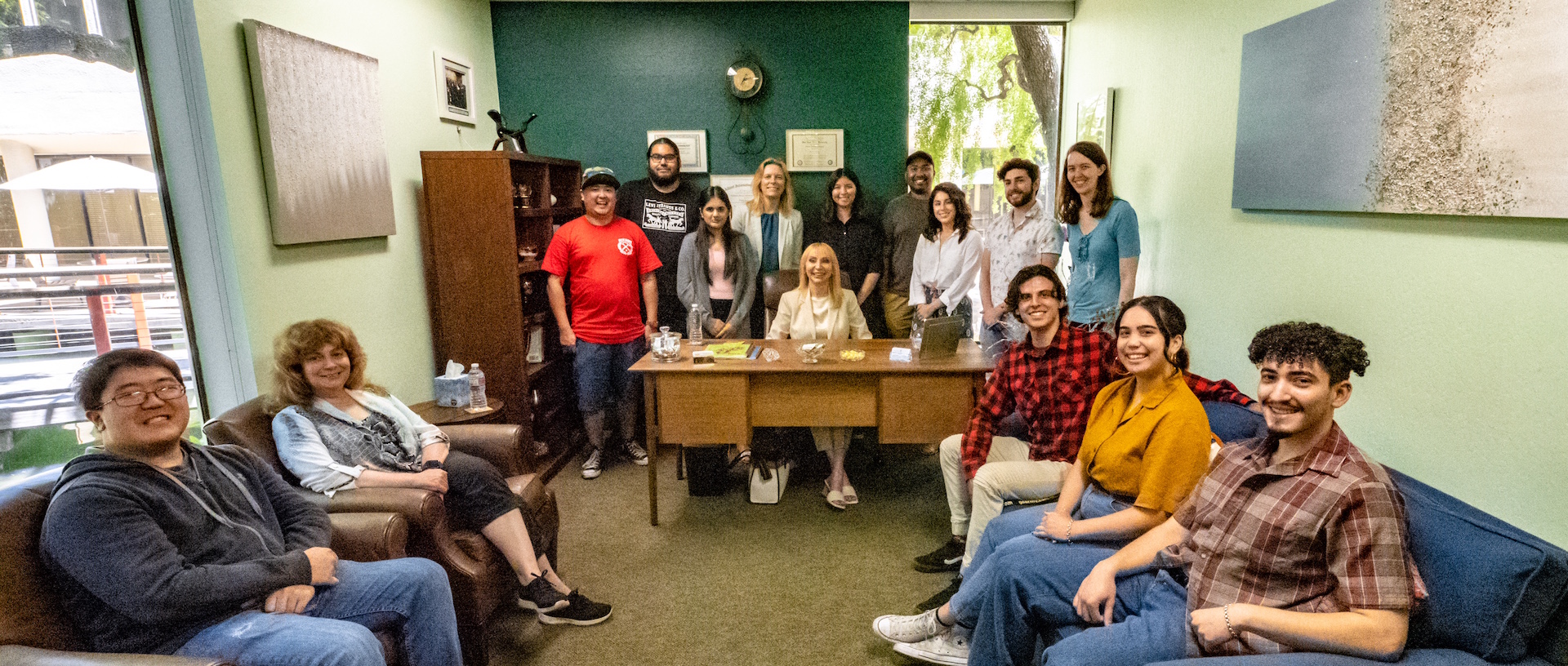 He called himself 'Billy.'…
He called himself 'Billy.'  He was 9 years old and was a third grader.  Billy was dealing drugs, skipping school and failing on exams.  When I first saw him at my office, his parents and teachers were frustrated and had almost given up hope on him.  At that point, Billy had been diagnosed by previous counselors with Attention-Deficit/Hyperactivity Disorder (ADHD), Oppositional Defiant Disorder (ODD), and Conduct Disorder (CD) with a prognosis of a future lifelong diagnosis of Antisocial Personality Disorder that pictured a very bleak future for him.
Billy was a kind, super smart, highly intelligent, creative, business-minded kid with an incredible skill set such as accurate planning and disciplined action that guaranteed his success in whatever path he put that brilliant mind of his to.  He told me that when he got diagnosed with ADHD at 7 and was prescribed ADHD medication, he hated the 'zombie-like feeling' the medication would bring up in him, so he stopped taking the medication after a few weeks of experiencing the 'horrible feelings inside.'  Billy also shared with me, his frustration with his dad's poor ability to be the 'breadwinner' and as a result all the family was suffering from poverty.  He told me that 'he did not want to be a loser in life and wanted to provide for his mother and two younger siblings.'
To make some money for his family's survival, he decided to sell his medication to older kids at his school, as he had heard from some older friends that he could make some money doing that.  Gradually, he learned if he crushed the medication and cut it with sugar, he would make more money selling it.  This made it possible for him to help out his family with money for rent and food in the last couple of years.  Eventually, he got caught by one of the school administrators and received some harsh disciplinary consequences that could have ended any hope for a happy future for Billy.
I worked collaboratively with Billy for about three months, two sessions a week, and at the end of those sessions, he went back to school and passed the requirements of his class with success.  He told me that 'for the first time in his life, he felt that someone understood him, noticed how smart he was and what his dreams were, and also was on his side.'  This led him to 'believing in himself and his capabilities.'  He is now a successful law student, intending to become a Human Rights Attorney, and writes to me and updates me on how much closer he has come to making his dreams a reality.
Sara was a 40-year-old Japanese American female who was diagnosed with Major Depressive Disorder…
Sara was a 40-year-old Japanese American female who was diagnosed with Major Depressive Disorder (MDD), Severe, with Psychotic Features.  She was diagnosed one year before she came to my office, when she committed herself to a psychiatric hospital as she was feeling very sad and did not see any light at the end of the tunnel.  Sara told me that she used to be married to a Caucasian male who had abused her verbally, physically and sexually during their marriage.  She got a divorce at 35 and moved out of the state where she used to reside with her husband.  Sara had an 11-year-old daughter; however, her husband did not allow Sara to see her daughter.  So sadly, she could only communicate with her daughter via email.  After 3 years of working and leading an independent life while trying to deal with the sad memories of the past abuse and not seeing her daughter, at 38, she started dating and then moved in with another Caucasian male who often invalidated and criticized her and called her 'worthless,' 'ugly,' and 'trash.' 
At the time, she had been working as an office manager with success for several years.  But after she left the second abusive relationship, she couldn't sleep and concentrate, felt exhausted most of the time and could hardly leave her apartment, so she lost her job.  she felt worthless and very sad, so she continued to isolate herself and binged on food until she spent all her savings.  When she came to my office, she had no income to pay the rent or buy food, could not stop crying and had no hope for the future.  She also shared with me her poignant history of being physically and emotionally abused by her mother as a child with strict disciplining and harsh punishments.  Sara talked kindly about her father but sadly mentioned that he never stood up for her and defended her against her mother's abuse.
Sara and I worked collaboratively for about 9 months while she received assistance from the women's shelters and food banks after her eviction.  In our conversations, it became apparent to Sara that she was not ugly, nor was she worthless.  She had a degree in business and had accomplished much and was a very kind, highly intelligent, super competent, hardworking, beautiful woman and a dedicated mother.  Once Sara left a voice message for me saying that she was so grateful to me for being her ally as she was finally 'freed from the dark and suffocating little cocoon in which she used to live,' and that she 'had turned into a butterfly.' 
I knew then that the Depression had no power over Sara anymore.  She started working out and filling out applications for jobs.  She was able to find a well-paying job at Google, rent a nice apartment and buy a car.  Then, she was able to fight for her right to see her daughter and won that painstaking battle.  Now, her daughter is living with Sara and going to college.  Sara says: 'I finally believe that I am powerful, that I have the right to be myself and lead my life based on my own preferences,' and adds 'not only will I never let anyone put me down again, but I will also continue to help my daughter become a stronger, more resilient, and more powerful young woman who respects herself and her values!'
Lucia was 14 years old and an eighth grader…
Lucia was 14 years old and an eighth grader.  She was about 5' 2" and 145 pounds with big brown eyes and long dark hair.  Lucia looked very anxious and kept biting her fingernails nervously.  She had been diagnosed with Depression, Obsessive Compulsive Disorder, and Trichotillomania.  She hardly talked nor did she make any eye contact.  It took me a while to engage her in a conversation where she showed me parts of her head where she had pulled out her hair and had bald spots.  She also told me that she was failing at school as she was 'stupid' and 'could not learn anything.'  Later she disclosed to me that she was 'evil' because she was left-handed.  She continued telling me that when she was a child, whenever her dad caught her using her left hand to write, he used to hit her hard in the head or on her knuckles with a wooden stick until her knuckles started bleeding.  She said that he called her 'stupid' and 'child of devil' all during her childhood up until the time they moved to the United states with her mother and three brothers.  Lucia also said that her father left her mother and married another woman years ago and that she blamed herself for that. 
After Lucia opened up to me, I found out that she was sweet, caring and funny.  She wanted to grow up fast so she could get a job and help her mother with the bills and expenses.  In our conversations, I learned that she had never done well in school, so she needed help with the basic educational material.  We started reviewing the basics in different areas including math and science.  As she was learning and able to solve the math problems and answer science questions, she got more interested and excited to learn.  We would also go for short runs around the area and came up with exercises that she liked for her daily routine.  We used to meet three days a week for 6 months and she finally caught up with her studies and successfully passed the tests.  By that time, she did not feel anxious or depressed and had stopped pulling out her hair.  She had also lost about thirty pounds and stopped biting her fingernails. 
Later on, Lucia wrote to me that she had finished high school and was receiving her diploma and invited me to her graduation ceremony.  I sat there with her family.  Her mother had tears of joy in her eyes and looked very proud of her.  Lucia is now married with two beautiful children and has a stable job and a happy life.
What Clients are Saying
Amazing Speaker!
"One of the best!!! Experienced, knowledgeable, understanding, intelligent, and needs to continue to educate! She was also Very open and Helpful when answering the questions that the audience had! Thank you!"
Jon V.
A Master At Getting To The Root Cause
"Dr. Simone is a master at getting to the root cause and giving simple workable solutions to improving your situation :)"
Brian Coyle
Address:
1550 The Alameda, Suite 150
San Jose, CA 95126
Call Us:
408-564-7228
408-564-7174
Toll Free: 1-888-291-7303

1550 The Alameda,
Suite 150 San Jose,
CA 95126